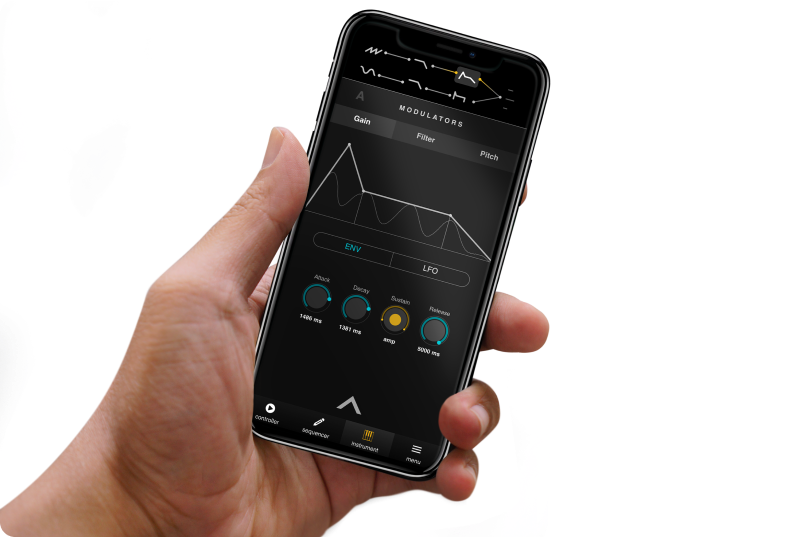 Dive into immersive experience of musical expression with your smartphone
Motion Vox is a mobile application for music creation and performance. It transforms a smartphone into a powerful musical instrument based on motion.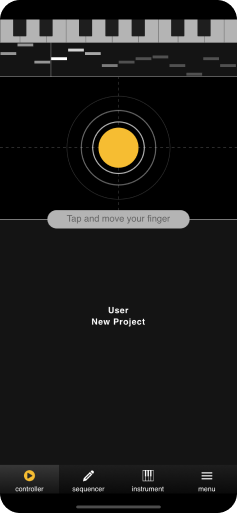 Controller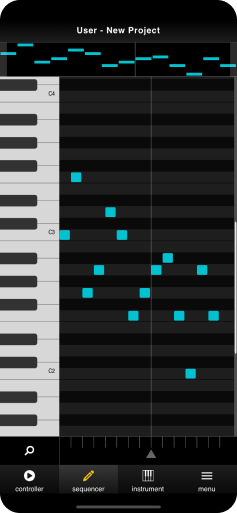 Sequencer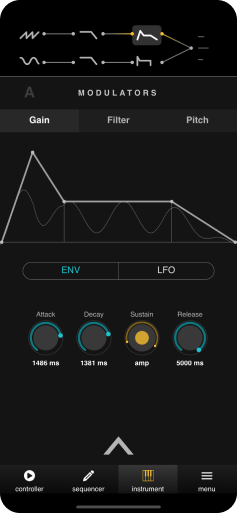 Synthesizer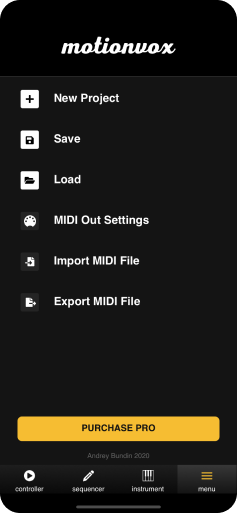 MIDI Support
Close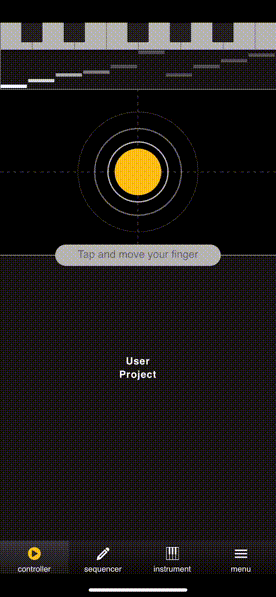 Controller
Powerful controller based on the combination of touch screen and motion sensors
App controller unites XY pad, accelerometer and gyroscope events with complex data filtering engine. Performance process consists of touching the active area on the screen with the index finger and moving the cursor while moving the device in space. Smartphone position in space and finger movement on a screen affect various parameters of sound or generate realtime MIDI output.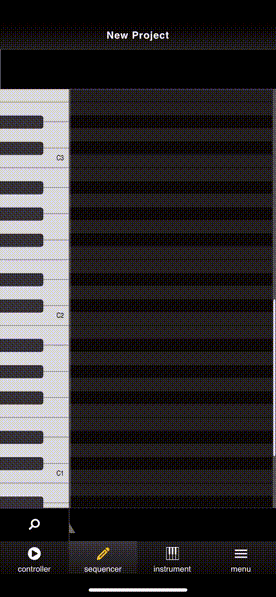 Sequencer
Intuitive piano roll editor based on innovative yet simple 2-fingers note editing interface optimised for mobile touch screens
The built-in sequencer is implemented in the form of a traditional Piano Roll editor with a specific system for entering musical text using the thumbs of both hands. This approach allows you to hold the device comfortably, which allows the user to quickly record sequences.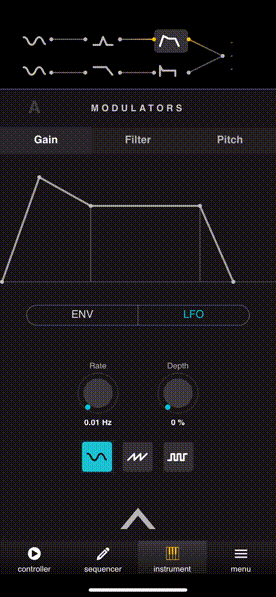 Synthesizer
Polyphonic synthesizer with 2 oscillotors, filters and LFO, envelopes and built-in effects
Semi-modular synthesizer contains state variable filters, customizable oscillators, envelope and LFO modulators with simple graphical interface. The effects rack consists of stereo reverb, tape delay, and phaser. Any parameter of the app sound engine could be manually mapped to controller touch or motion events.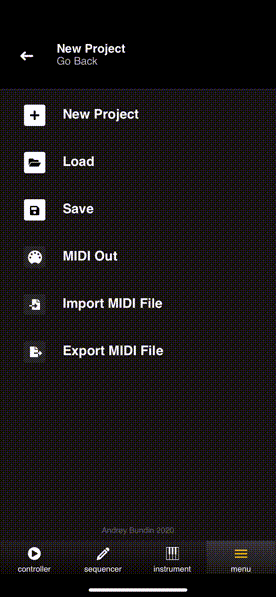 MIDI Support
Reach set of functions for suppporting MIDI protocol
Motion Vox has full MIDI format support, including SMF (Standard MIDI File) export, MIDI files import, and realtime MIDI output using either WiFi, Bluetooth, or USB connection.